Enabling ACH payment processing through RTO Pro in your store settings
Step 1:
To enable ACH integrated payment in your store settings, go to the Store Information Setup (Setup Menu option 1). Select the Credit Card/ACH tab, as shown in the screen shot as figure 1.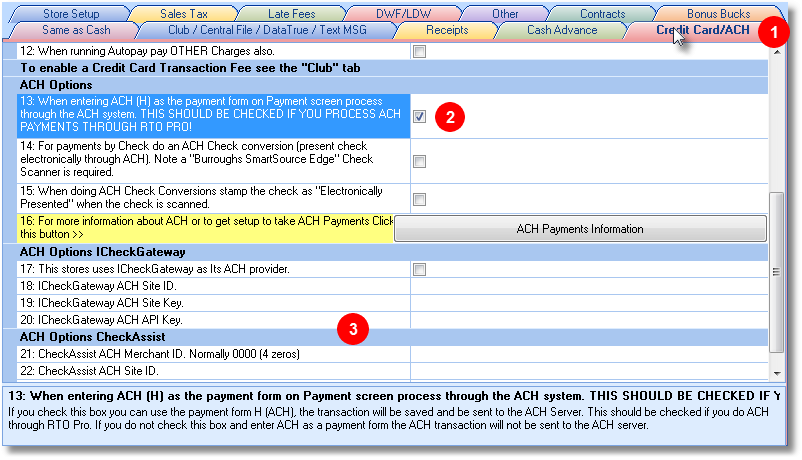 Figure 1 CREDIT CARD/ACH TAB, Figure 2 CHECK BOX FOR ACH PROCESSING, Figure 3 ENTER STORE INFO.
Step 2:
Once in the Credit Card/ACH tab, check box in row 13, shown in figure 2. This will allow you to process ACH payments through RTO Pro.
Step 3:
Enter your store's information in either the ICheckGateway or CheckAssist (a.k.a. Profituity) sections shown in figure 3, depending on which service you use. This is information that you have received via email from your ACH provider. If using ICheckGateway, make sure you also select the check box in row 17.
Note: If doing check conversions, see rows 14 and 15.