To setup your contract layout for printing you go to "Printer Setup " (option 2 from Setup Menu).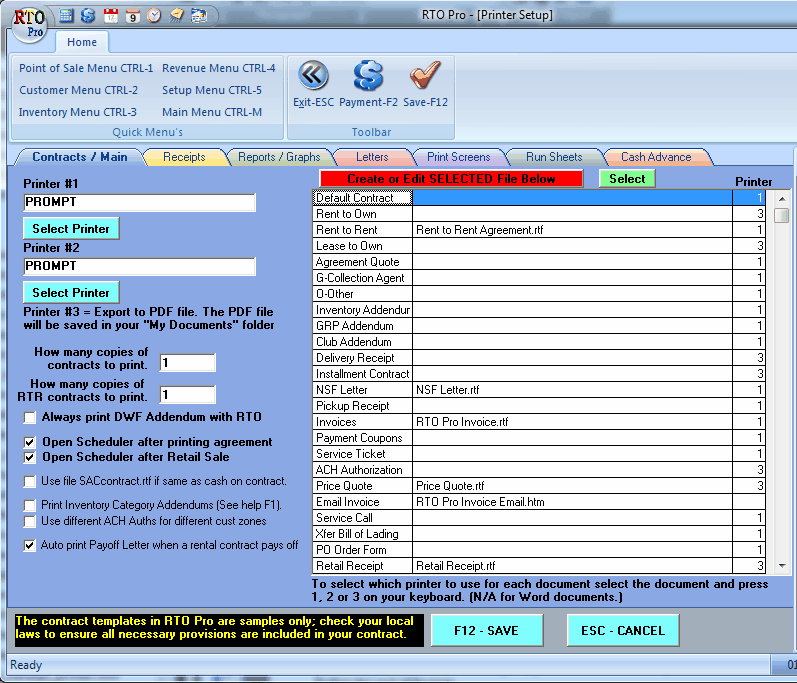 The table under the red button lists the contract and addendum types (Rent to Own, Rent to Rent etc.). To create or edit a file for your store click on the form you wish to make and click on the red button (or you can double click on the form name). This will bring up a sample form for you to edit or if you have previously saved a form it will bring up the form you saved. The form will be edited in the RTO Pro Word Processor, which is pictured below.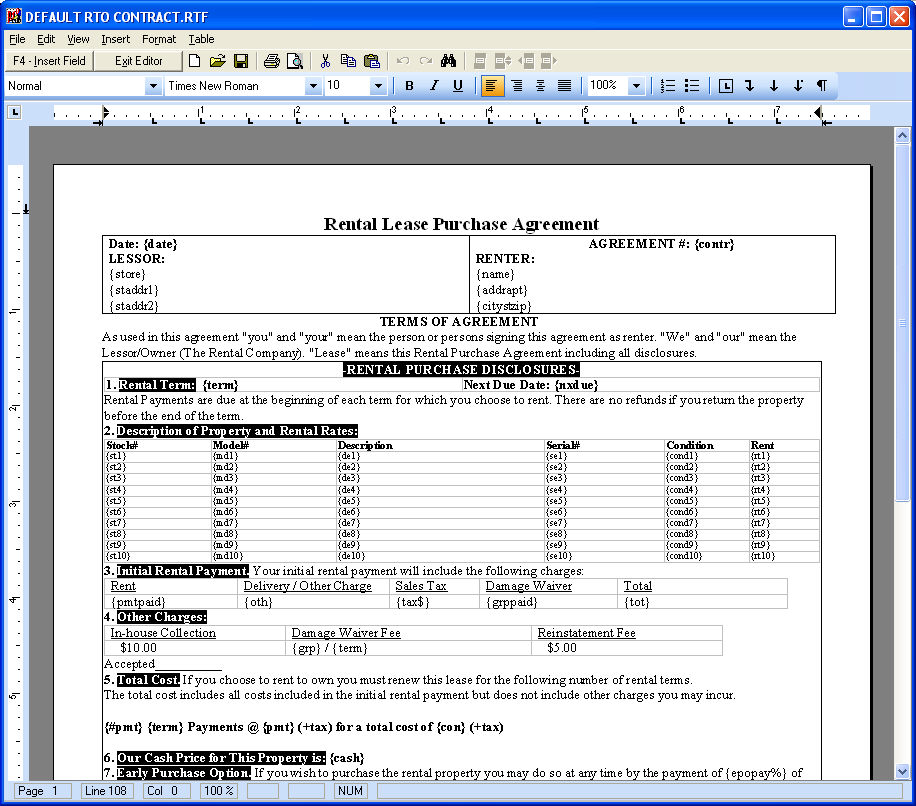 When you are finished editing the layout save the file by clicking on File and Save then click on the "Exit Editor" button or you can click on the "X" in the top right of the RTO Pro Word Processor to close it.