If you are using RTO Pro from non-administrator user accounts in Windows you have to setup permissions as shown below for the folder you have RTO Pro installed on (default is c:\rtowin).
To setup permissions go to "Computer" or "My Computer" double click on the "C:" drive then right click on the "RTOwin" folder, then click "Properties". The windows below will come up, click on the "Security" tab. For the user group "Users" Modify and Write must be checked on the "Allow" side, if it is not, as it shows below, click on the "Edit" button, see the next image down.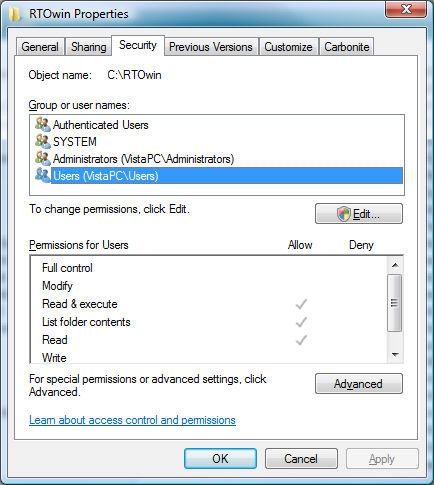 After you click on "Edit" the box below will be displayed, check the "Modify" and "Write" boxes as shown below for the "Users" group. Then click OK and OK.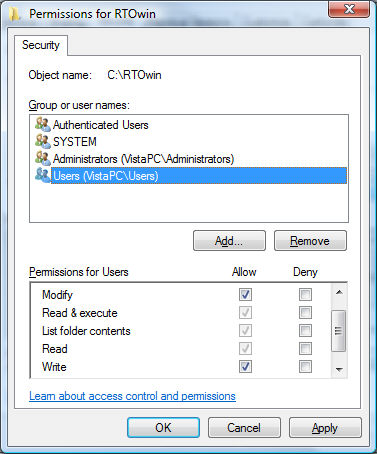 .