Below are the definitions for the highlighted sections on the sample report below.
(1). Select "Yes" if you want to begin a search for overdue customers. See note below about billing.
(2). Selecting "No" will bring up the report from the previous day, if there is one.
(3). You may choose to select a specific customer zone to show on the report. If you leave this blank, all zones will display.
(4). Check this box if you want to display customers who are due today also.
(5). Check this box if you want the report arranged by least late customers first. If left unchecked, customers will be arranged by most late to least late.
(6). Select any ratings or statuses you wish to include in report.
(7). You may choose to run a report for a specific salesman's customers only.
Hit Enter to start report.
Watch a demo video on our website on using the OSAM.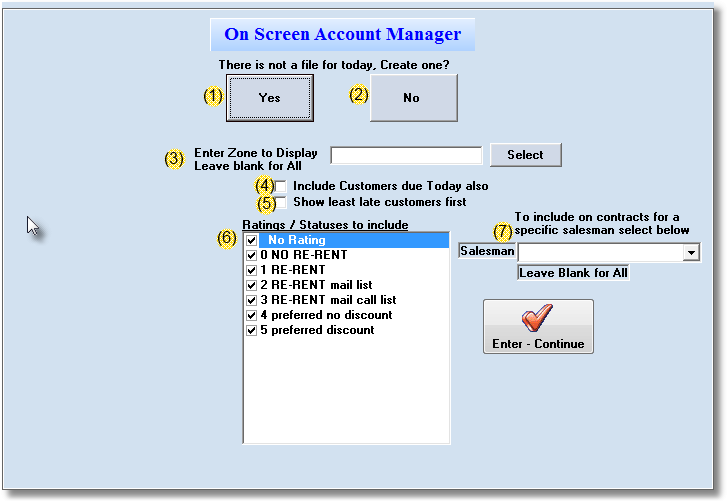 If you create an OSAM file for the day and then wish to change the options, from the customer menu you can click Help > Force New OSAM file, then go back into the OSAM, you will be given all the options again.